Inventory Management
Inventory Reporting
Inventory reports are available to customers at any time by calling 1-800-POWERTEX or  +1-518-297-4000 or emailing your Account Manager. We have up-to-date reports on quantities that are left on your blanket purchase order; as well as what is available for immediate shipment.

On-Time Delivery
When items are stocked in one of our warehouses and a customer calls with a shipment release and the goods can be shipped within 24 hours.

Customer Support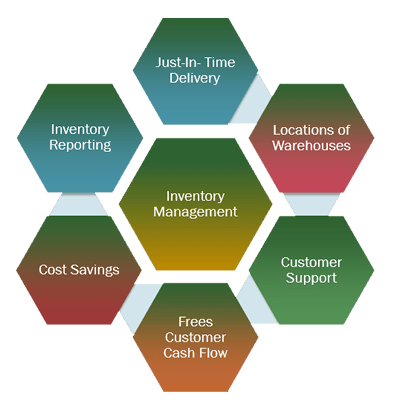 Each account with Powertex has an Account Manager assigned to work directly with the customer to monitor inventory and assure customer satisfaction. All Sales personnel are apprised of each account, so in your Account Manager's absence your account will be handled without hesitation.

Frees Customer Cash Flow
Powertex carries the inventory costs of the liners & accessories so our customers do not have to! We will inventory the liners in one of our various warehouses, free of charge, and ship product out to the customer, as required. The customer is only billed for the goods that are released at the time of shipment! We ask that the customer provide us with a blanket order for the number of required items.

Cost Savings
Once a customer issues a blanket order to Powertex for liners or bulk bags we will begin the manufacturing process and your cost of the liner or bulk bag/totes will be locked in. If there are any increases in film costs or other materials; your price will remain the same for the duration of your blanket order. You will also find a cost savings on the freight; as we will inventory the goods at a warehouse that is closest to your ship to location.

Warehouses
Powertex has warehousing capabilities all over the world to maintain customer's inventory. Warehouse locations include New York, Texas, Canada, Belgium, India and China. If a customer would like us to inventory liners in another part of the world, we are willing to research options and work with customers to make this possible.